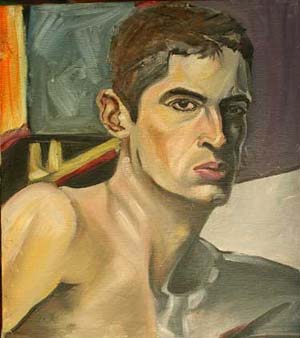 The Dominic Pelicano Memorial Foundation Welcomes You

Dominic Pelicano suddenly passed away May 11, 2004 at 23 years old.
As a senior at the Maryland Institute College of Art in Baltimore, Maryland,
he studied fine arts with aspirations to one day teach at the college
level. Dominic was a gentle soul with passions for his music and art.
He is greatly missed by his family and friends.
Established by Dominic's family, the scholarship memorial fund is associated with MICA (Maryland Institute College of Art). The Dominic Pelicano Memorial Scholarship will benefit students attending MICA's study abroad painting program in Sorrento, Italy which Dominic attended and loved.
Welcome | Scholarship Info | Donors | Art Gallery | Links | Tributes | Contact Us